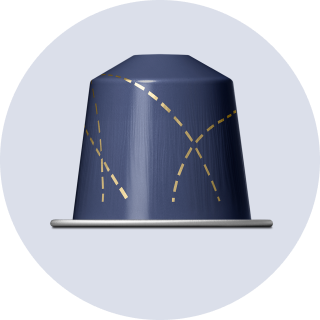 FESTIVE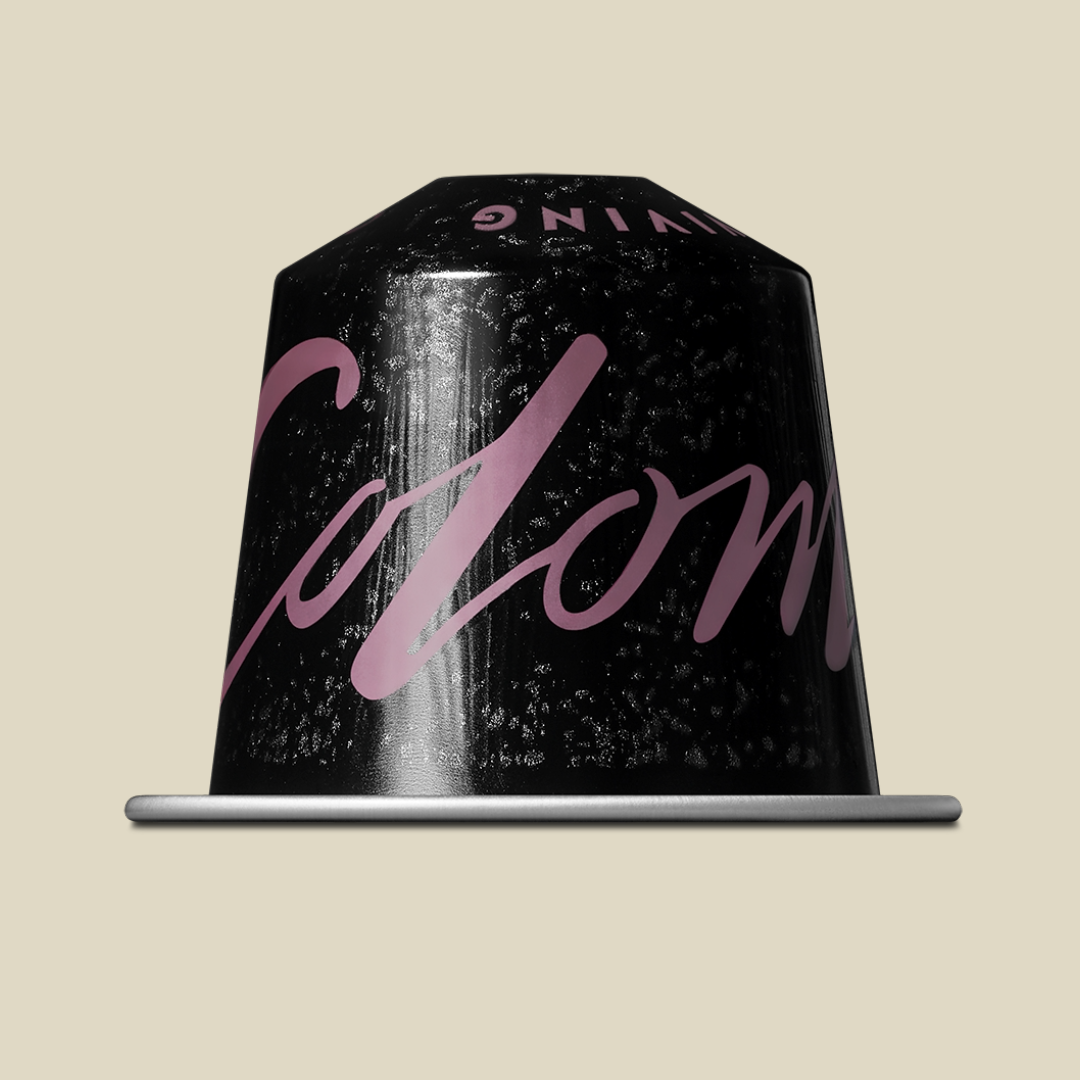 REVIVING ORIGINS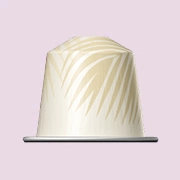 ICED BARISTA CREATIONS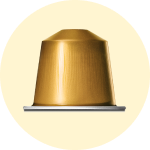 ESPRESSO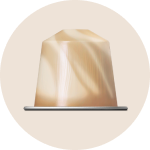 BARISTA CREATIONS

ISPIRAZIONE ITALIANA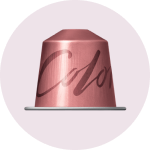 MASTER ORIGINS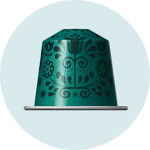 WORLD EXPLORATIONS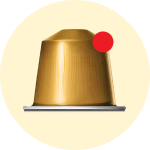 DECAFFEINATO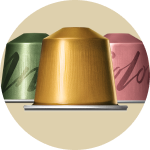 COFFEE SETS
FESTIVE
Invite your loved ones into an unforgettable winter wonderland this festive season with the Nespresso x Fusalp collaboration. Fill your cup with the distinctive flavours of the season by choosing from our limited edition festive coffees. Whether it's black or flavored coffee, spice up your festive season with our delicious new range of coffees full of wonders.
REVIVING ORIGINS
The Reviving Origins range reflects our long-term commitment to working with coffee growers to revive forgotten coffee regions. Embark on a colourful journey and discover unique coffees.
ESPRESSO
There are times for a quick espresso and times when you want to quietly delight in your coffee. Choose from these three coffees with a smooth, round and balanced style. Perfect for any occasion.
BARISTA CREATIONS
Whether you're after an intense recipe or something a little sweeter and smoother, these blends bring you the perfect harmony of coffee with milk.
ISPIRAZIONE ITALIANA
A broad range of espresso and ristretto which will transport you to iconic Italian cities with coffees inspired by the richness of Italian roasting tradition.
MASTER ORIGINS
Discover the commitment and meticulous work of the coffee farmers behind the Master Origins range. All these coffees offer unique flavours, created through local know-how and transformation processes specific to their country of origin. A beautiful adventure to discover with every cup!
WORLD EXPLORATIONS
What if you could travel the world through a cup of Nespresso? Meet World Explorations, a range inspired by coffee cultures around the globe.
DECAFFEINATO
For coffee lovers, who prefer to enjoy their coffee without caffeine. Each with its own rich aromatic profile and flavor characteristics.
COFFEE SETS
Discover our most popular coffees specially selected for you. Enjoy a multitude of flavours and a unique experience with every cup...variety guaranteed!
Coffee capsules – limitless possibilities from Nespresso
The capsule coffee machine is a great invention that allows every one of us to enjoy their favourite drink within just a few seconds. We know everything about creating reliable home coffee machines, but in Nespresso, we also take special care for the palates of our customers. Coffee capsules, available in our Boutiques and in our online shop, are carefully selected compositions among which even the most demanding coffee lovers will find their favourite flavours and aromas! Our customers can choose between 29 blends of coffees within the permanent range of products offered, thanks to which you can always find a coffee that matches your lifestyle, time of day, or mood.
The only thing you need is a capsule coffee machine
Nespresso coffee capsules are a great choice for people who do not have time to brew an espresso, but who do not want to give up their favourite exquisite coffee compositions. Our functional capsule coffee machines will allow you to plunge into the world of coffee experiences – by choosing one of the available models, you can prepare this beverage without any effort, at any time of the day, and in various variants.
Remember that no matter which coffee machine available in our collection you choose, you can enjoy our coffee treasures without restrictions, as every Nespresso coffee capsule fits each of our devices.
Coffee capsules – only moments away from tasting your favourite drink
The unquestionable advantage of coffee in Nespresso capsules is that it can be prepared instantly. High temperature and pressure accelerate the processes of proper coffee brewing, bringing out its deepest qualities. Our coffee in capsules does not lose its properties since it is very tightly closed against any external factors. Similarly to traditionally brewed coffee, it is roasted and ground, with the difference that it is ready and waiting for you hidden in a small, ordinary and hermetically sealed aluminium capsule. What is more – we measured the right proportions for you, so the coffee you choose will have the same delicious taste every time. All you need to do is press a proper button and wait only a few seconds for the coffee to be ready!
Nespresso – capsules appreciated by real coffee lovers
Original Nespresso capsules have a particularly wide selection of flavours and aromas. Be sure to read the above list of different variants carefully as each capsule contains a slightly different blend of coffee. You will surely find your favourite coffee among them, but you may also embark on a real aromatic journey in search for a perfect coffee. The categories and collections of our products as divided by us are going to be your guide.
Within the espresso and lungo categories, you will find the true essence of coffee flavour, but with different intensity, different proportions of sweetness, full flavour, strength, intensity, and clarity. This choice is a great way to discover the subtle differences between the content of individual blends.
Or perhaps you expect a slightly different taste experience from coffee? If so, explore the Barista Creations collection, full of delicious variants enriched e.g. with coffee mixed with aromas of dark chocolate, caramel, or vanilla.
In turn, the Ispirazione Italiana collection is the right choice for fans of strong flavours and highly energetic coffee. The Master Origins collection is equally interesting. There, you will find exquisite aromas full of fruity and spicy notes. These are single origin coffees made with local methods of coffee processing. Immerse yourself fully in the world of excellent coffee that we, experts with years of experience, offer to the owners of Nespresso capsule coffee machines.
Coffee capsules that keep no secrets from you
The coffee inserted in our capsules is made with the highest quality standards. We work in the spirit of sustainable development, train and support coffee growers from all around the world in order to take care of every detail of our delicious coffee. We utilise natural resources in a sustainable way, we care for the grounds on which the coffee trees grow and we let the plants grow and mature at their own pace. All Nespresso capsules are made of aluminium, which can be recycled an infinite number of times. Our customers can return their used capsules to any Nespresso Boutique or hand them over to the courier while collecting their next order.
Nespresso coffee capsules available in our Boutiques and in our online shop
We invite you to an extraordinary journey following our coffee inspirations, extraordinary aromas and flavours as well as unconventional, original coffee capsule additives. To see the full range of our possibilities, use the products within the offered range presented above and find your favourite coffee capsules!